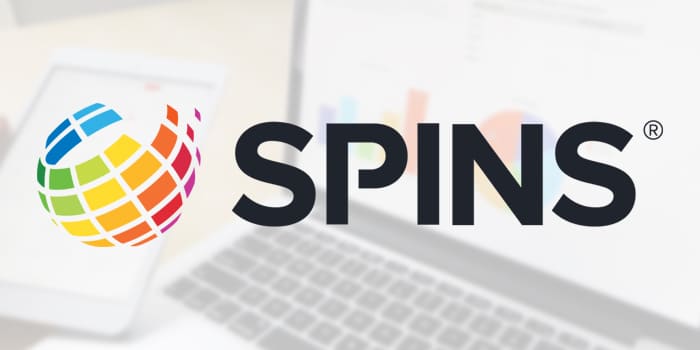 Internationally inspired nuts, better-for-you booze and a sesame surge are among the several emerging food and beverage trend predictions for 2019 that were highlighted in a webinar hosted by data technology company SPINS on Wednesday.
Led by Jessica Hochman, senior manager of natural insights and innovation research, and Brent Coons, director of natural insights, the presentation outlined food and beverage trends to watch in the year ahead along with quick picks of possible trends to watch for at Expo West.
Better-For-You Booze
Coons noted several alcohol trends to watch out for this year. He highlighted bitters as an emerging force in the natural products industry, as consumers' palettes expand and the mixers category moves beyond high fructose corn syrup. Brands such as Hella Cocktails and Bitter Love have launched ready-to-drink options, which will make bitters more accessible to consumers as mocktails or mixers, according to Hochman.
"New-school alcohol" products like hard kombucha and hard seltzer have also found success as part of the better-for-you booze trend, Coons noted, predicting that craft brewers could soon get in on the action. Canned sparkling wine and cocktails is also a developing segment of note, with brands like Saturday Session and Cocktail Squad getting into the lower ABV trend.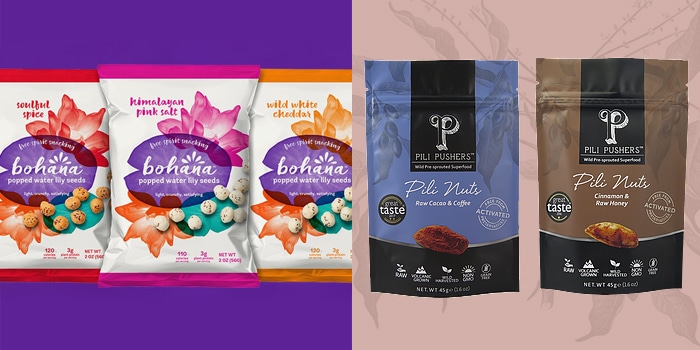 A Push for Paleo
Paleo-friendly products are now a half billion dollar segment, and 2019 will see the diet trend go more mainstream while still producing innovative grain-free non-dairy products, according to Coons. Kellogg's acquisition of RXBar and Kraft Heinz's acquisition of Primal Kitchen both indicate that larger companies are betting on this trend to last.
Internationally inspired nuts and seeds including the baruka and pili nuts are gaining popularity in snack brands like Pili Pushers, Coons stated, especially as they fit into on-trend paleo and keto diets. Coons predicted that these nuts could soon pop up in nut butters and plant-based beverages. Hochman also added that water lily seeds have gained momentum with brands like Rooted Food Co as a popcorn-like snack.
New Ingredients to Watch
Despite its status as a known allergen, Hochman predicted 2019 will be the "Season of Sesame," as the ingredient has appeared in milks, coffee blends and ice cream. While the U.S. Food and Drug Administration (FDA) does not consider it to be among the top eight allergens, Hochman claimed it might further evaluate that stance this year as 300,000 Americans are allergic to sesame.
Aronia berries are also a new ingredient trend, with Coons comparing the berry's rise to consumers' past embrace of gogi and acai berries. Though they have been previously seen in juice concentrates, aronia's bitter flavor profile has limited its possibilities. Brands like Ax Water and Tohi have integrated the North American-grown berry into RTD beverages by mixing them with other juices and natural sweeteners, while Health-Ade Kombucha uses it in its Maca Berry product. It has even emerged in frozen fruit blends and jams alongside more familiar fruits as a way to introduce consumers to the ingredient.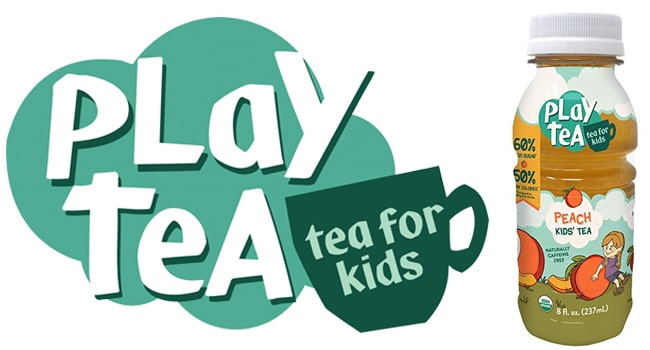 Kids Beverages Mature
The challenging kids' beverages space will also evolve and possibly mature this year, Coons claimed, with brands like Rethink focusing on limiting sugar and and Hellowater integrating fiber into its products. Teas and natural drinks are also an emerging trend for kids, with brands such as Play Tea, Drazil, and Roar Organics' Roar Kids, which has a licensing deal with Marvel, being examples.
Health & Wellness
Consumers' increased interest in mitochondria health, driven by interest in the keto lifestyle, will bring new attention to supplements supporting everything from heart health to cognitive function. Coons predicted that cellular health ingredients like L-carnitine and alpha lipoic acid could soon appear in RTD beverages and functional foods.
Sleep support products are another trend expected to rise in popularity, according to Hochman, particularly in the form of small format beverages such as Snoooze's Natural Sleep Drink and Pure Indian Foods' Herbal Brahmi Ghee.
Consumers have also shown concern for ocean health, which drove the 2018 trend of passing on plastic, Hochman noted, and in the new year this concern for aquaculture will be channeled into fish-free seafood products from brands like Good Catch, as well as snacks like fish skins and seaweed.
Expo West Quick Picks
Looking ahead, Coons and Hochman offered "quick picks" of what would be on their radar for Expo West. They predicted that wild-sourced ingredients will start to appear more in chocolate, tea and snacks, and regenerative agriculture will emerge as a priority for brands with a sharper focus on farmers and workers in the supply chain, with Hochman citing Loving Earth's chocolate as an example. Coons predicted that the influence of keto at Expo West will be similar to that of paleo in 2014, and that keto-friendly dessert products will lead the charge this year. In the CBD space, Hochman stated that infused RTD beverages, chocolates and gummies will likely see a surge. Another functional ingredient gaining traction is bacopa, notable for its cognitive health benefits, which Coons stated will soon start to pop up in food and beverages.