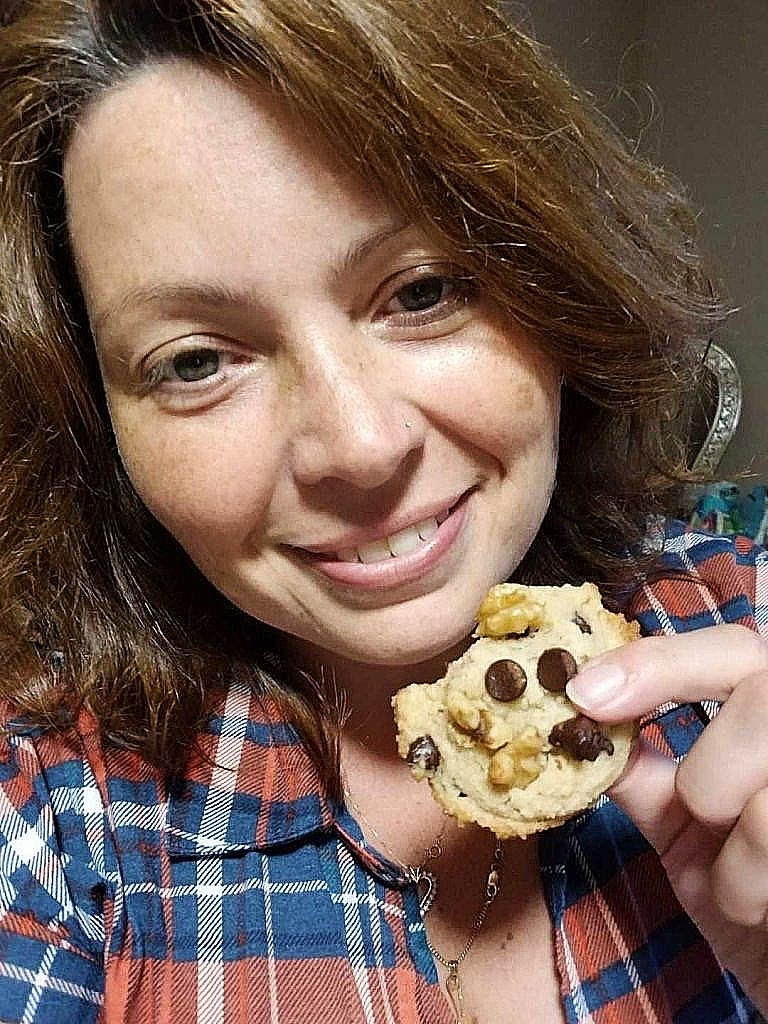 Did someone say dessert?
Officially launching in 2017, owner of Rosemary's Sweet Treats, Rosemary Bell was encouraged by her friend Richard Surdyk (owner of The Polish Chef) to start selling her treats at the Midland Farmer's Market where Surdyk held a booth.
Bell started off baking slowly, trying her hand at making peppermint patties, and after selling out at the farmer's market every weekend, her passion for baking snowballed from there.
"Next thing I knew I was making coconut drops, salted caramels, and "blinged" strawberries for sale" notes Bell.
Bell grew up on a 200-acre farm in Bond Head where she was raised planting vegetables and tending to cows, chickens, ducks, and pigs.
"We got up every morning at 5 a.m. to take care of the farm," remembers Bell. "There were no holidays for us, we had to put preserves into jars, pick weeds, kill potato bugs… we lived off the farm full time."
Bell comes from a long line of bakers and attributes her skills to her parents and grandparents who shared recipes over the years.
"Mom made all our birthday cakes and amazing cookies and preserves growing up. Dad was also amazing with desserts and meals, and Grandma and Grandpa Bell and Grandpa Westlake were masters with pastries," shares Bell.
It was only a matter of time before Bell registered her business "Rosemary's Sweet Treats" and started selling her delicious baked goods online through Facebook and Instagram.
"I'm very picky with my palette," asserts Bell. "What I love most about baking is watching people's reactions and their eyes when my food touches their tongue… I watch their eyes dance and I can see them melting, enjoying the flavors of my treats and a big smile that goes across their face. That is what makes my heart happy, that is my true reason for baking."
Bell's treats were so delicious in fact, other bakeries in town began outsourcing her products, including 3 Scoops ice cream store, where Bell's chocolate letters were placed on ice cream cakes.
"I'm very particular," explains Bell. "I want it fresh, when it leaves my hands, it's got to be fresh! It's in the client's hands within the hour of making it – it's that fresh!"
Bell's most favorite and popular item to sell is her strawberry shortcake – using homemade whipped cream sweetened lightly with her homemade strawberry preserves in between each later.
Customers regularly order her velvet cupcakes with milk chocolate buttercream, black forest cake, oatmeal raisin cookies, cowboy cookies, soft gingerbread cookies, traditional shortbread, cake pops, and her ultimate favorite: white chocolate macadamia cranberry cookies.
Bell has donated to charities in town, donating proceeds from sales to those in need, as well as to the local soup kitchen.
Rosemary's Sweet Treats was nominated this year for three Bradford Board of Trade (BBT) Awards: Entrepreneur of the Year Award, Home Based Business Award, and People's Choice Award.
In April 2019, Bell branched out and began baking keto-friendly products which prompted her own weight loss of 120 pounds in less than a year.
"I sell a lot of keto products," shares Bell. "I eat clean and follow keto, but I do have cheat days… when I want to have a piece of cake, I have a piece of cake!"
As such, Bell created "Rosemary's Keto Shop" where she sells multigrain keto loaves, keto bagels (cheddar chives & jalapeno, blueberry, everything, and sesame), keto maple syrup, keto jams, wraps and bars, and preserves such as dill pickles, pepper relish, bread n' butter pickles, and stewed tomatoes.
"I'm so thankful for all of my customers and my friends and family that have supported me. Thanksgiving is around the corner and I'm looking forward to making fresh apple and pumpkin pies," shares Bell. "I've created a yummy pumpkin cheesecake and an apple pie cheesecake that I can't wait to sink my teeth into."
Bell adds that she will also have special mixed platters available for Thanksgiving, and to order early for Christmas trays.
"In future, I would love to open a small bakery on the main street in Bradford," expresses Bell. "I would love to have fun classes with kids and teach people to not to be afraid of trying new things and enjoy being creative."
To view or place an order with Rosemary's Sweet Treats or Rosemary's Keto Shop, visit her Facebook pages or email her directly: [email protected]