Every kitchen pantry probably has an unused jar of tomato sauce lurking among the other non-perishable foods. And if you don't, we wager you've got a half-used jar sitting in your fridge door. While this staple is most commonly served atop freshly cooked pasta, there are plenty of other ways to use up your leftover spaghetti sauce.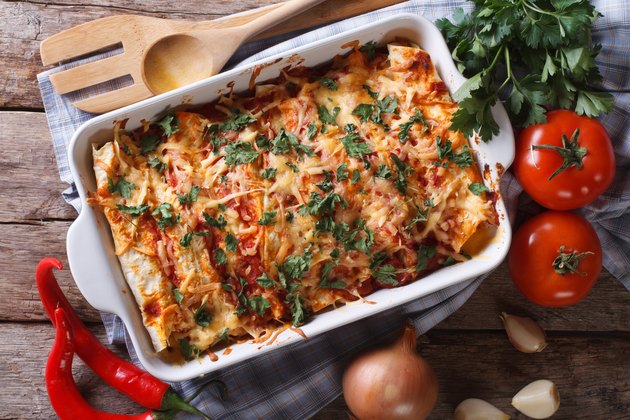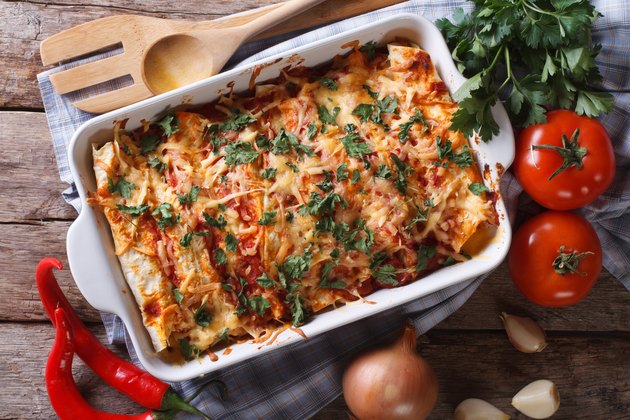 Rich in vitamins C and E and potassium, tomato sauce is more nutritious and versatile than many of us realize. While pasta and sauce is a classic dish, you can also make pizza, enchiladas and chili using this single ingredient.
Before that jar starts to grow moldy, try one of these comforting and healthy recipes with tomato sauce.
1. Pizza With Sunny-Side Up Egg, Spinach, Broccolini and Mushrooms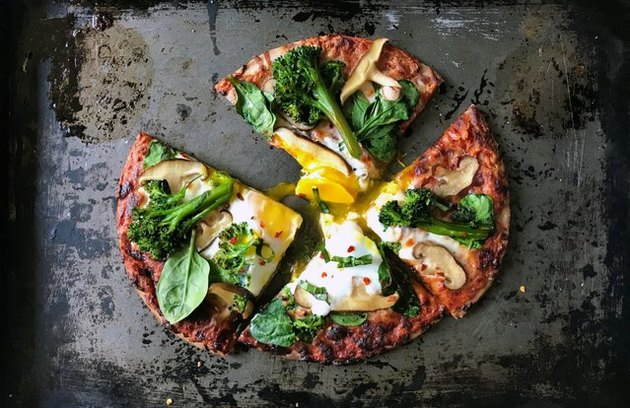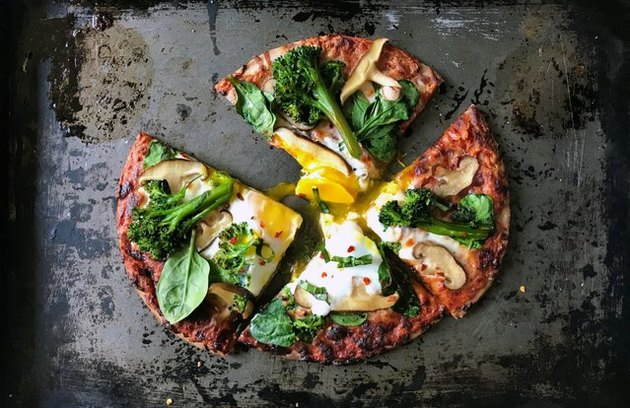 Calories: 549
Protein: 25 grams
Pizza is the classic takeout food. After all, it's inexpensive and who doesn't love the combination of cheese and carbs? But if you want to give this fan-favorite a nutritional makeover, this high-protein, low-fat recipe will become your new go-to.
This pizza calls for only a quarter-cup of tomato sauce and combines various veggies and lean protein. To give this homemade pizza its unique twist, you'll need two large eggs prepared sunny-side up.
Eggs are an excellent source of protein and choline, a nutrient that's needed for healthy brain function, according to the National Institutes of Health (NIH). Contrary to popular belief, an egg a day likely won't harm your heart health, despite its cholesterol content.
2. Keto Chicken Enchiladas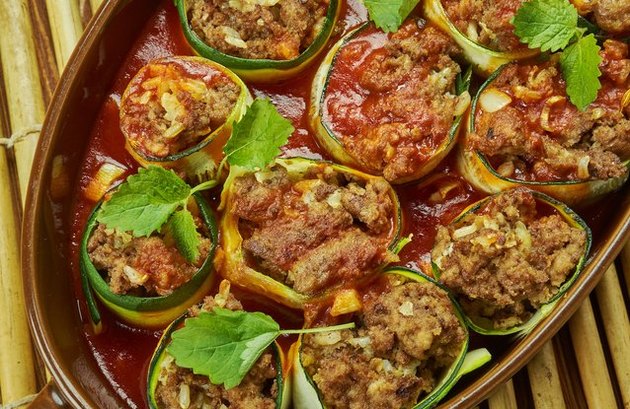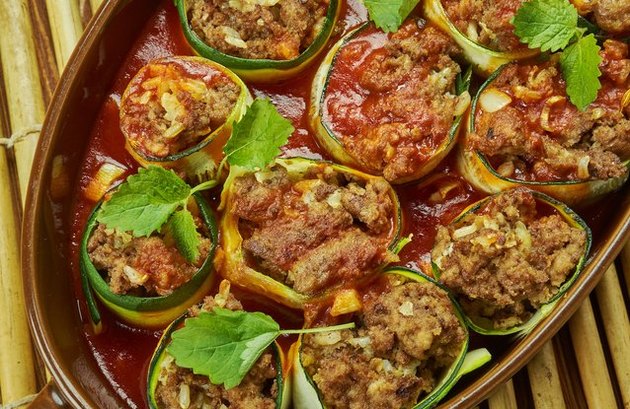 Calories: 398
Protein: 23 grams
If you're looking for a higher-protein, lower-carb lunch, give these keto-friendly enchiladas a try. This recipe takes only about an hour to prepare and you can even save the leftovers for lunch the following day.
Instead of wrapping the chicken in a standard tortilla, these enchiladas opt for zucchini, giving the traditional recipe a low-carb twist. This veggie is particularly high in vitamin C, providing about 25 percent of your daily recommended value per cup, according to the USDA.
Vitamin C plays a role in maintaining your immune health, according to the NIH, but also helps your body process and regenerate other antioxidants.
3. Savory Lentil Chili With Cumin Cream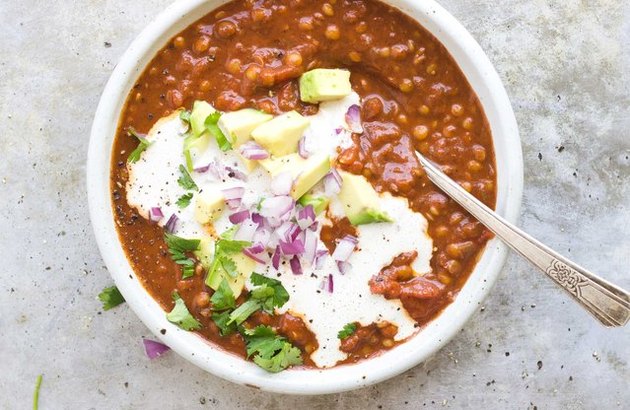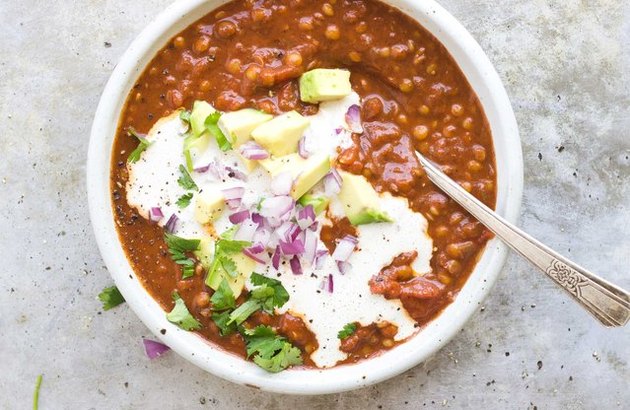 Calories: 446
Protein: 19 grams
Whether you've experienced a long week or just a chilly afternoon, this lentil chili is the perfect comfort dish. Although this recipe requires quite a few ingredients, it takes only 35 minutes of preparation total.
Lentils are an excellent source of plant-based protein and can even replace your usual protein sources, like chicken. Plus, they have an array of additional health benefits.
"Like most legumes, lentils are cholesterol-free, almost fat-free, and rich in fiber and nutrients, supplying more than half a day's requirement for folic acid and hefty amounts of calcium, magnesium, iron and zinc in every serving," Elizabeth Somer, RD, tells LIVESTRONG.com.
4. Sweet and Sour Sloppy Joe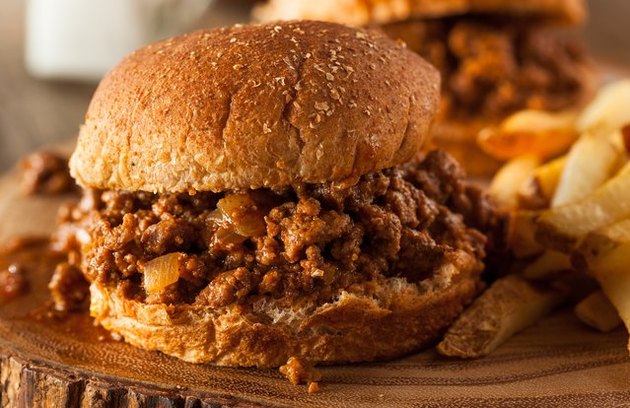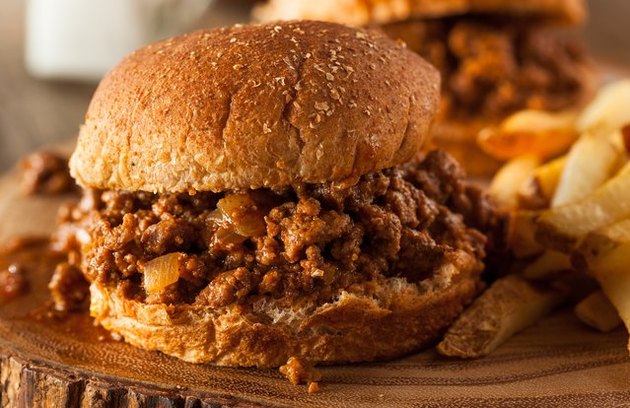 Calories: 408
Protein: 23 grams
You don't need to be at a cookout to enjoy a sloppy Joe sandwich. While you're at the grocery store, look for ground beef chuck that's 90-percent lean to minimize some of the fat content and cut the total calories of the recipe.
This slow-cooked recipe is high in protein and fiber, which means it will keep you feeling satiated well after you've wrapped up your meal. With 7 grams of fiber per serving, this sammy knocks out a huge chunk of your daily recommended fiber intake, which is about 25 grams for women and 38 grams for men, according to the Academy of Nutrition and Dietetics.
Fiber is a slow-digesting carbohydrate that will promote regular digestion patterns and can help lower cholesterol levels. This nutrient will also help regulate your blood sugar levels, which is why you'll feel full when you eat meals higher in fiber.
5. Gluten-Free Margherita Protein Pizza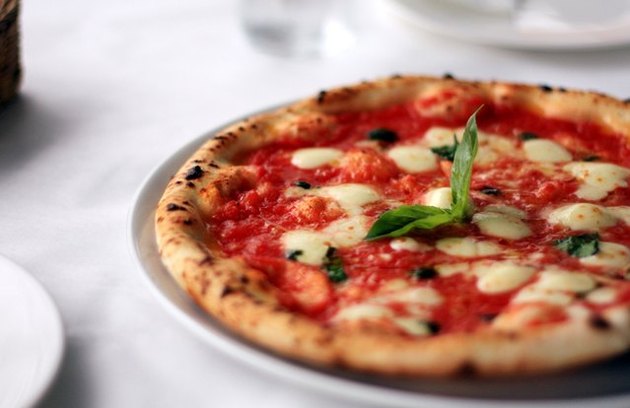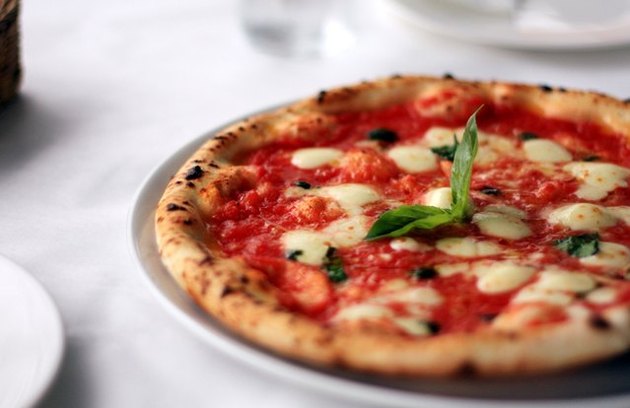 Calories: 227
Protein: 29 grams
Gluten-intolerant or not, this cauliflower-based pizza is a great gluten-free, low-carb and low-calorie recipe to add to your weekly repertoire. (It's especially delicious served on a Friday night, accompanied by your favorite TV show.)
Cauliflower is a great source of both vitamin C and K, according to the USDA. Also found in collard greens and spinach, vitamin K helps your body process and metabolize proteins that are needed to keep your bones and tissues healthy, according to the NIH.
Concerned About COVID-19?
Read more stories to help you navigate the novel coronavirus pandemic: